Take Your Admissions to the Next Level with Edunation CRM
Streamline your admissions process and provide a seamless experience for staff and families with Edunation CRM. Take your admissions process one step further with our bilingual forms and efficient way of managing student enrolment – all with Edunation Candidate Relationship Management (CRM).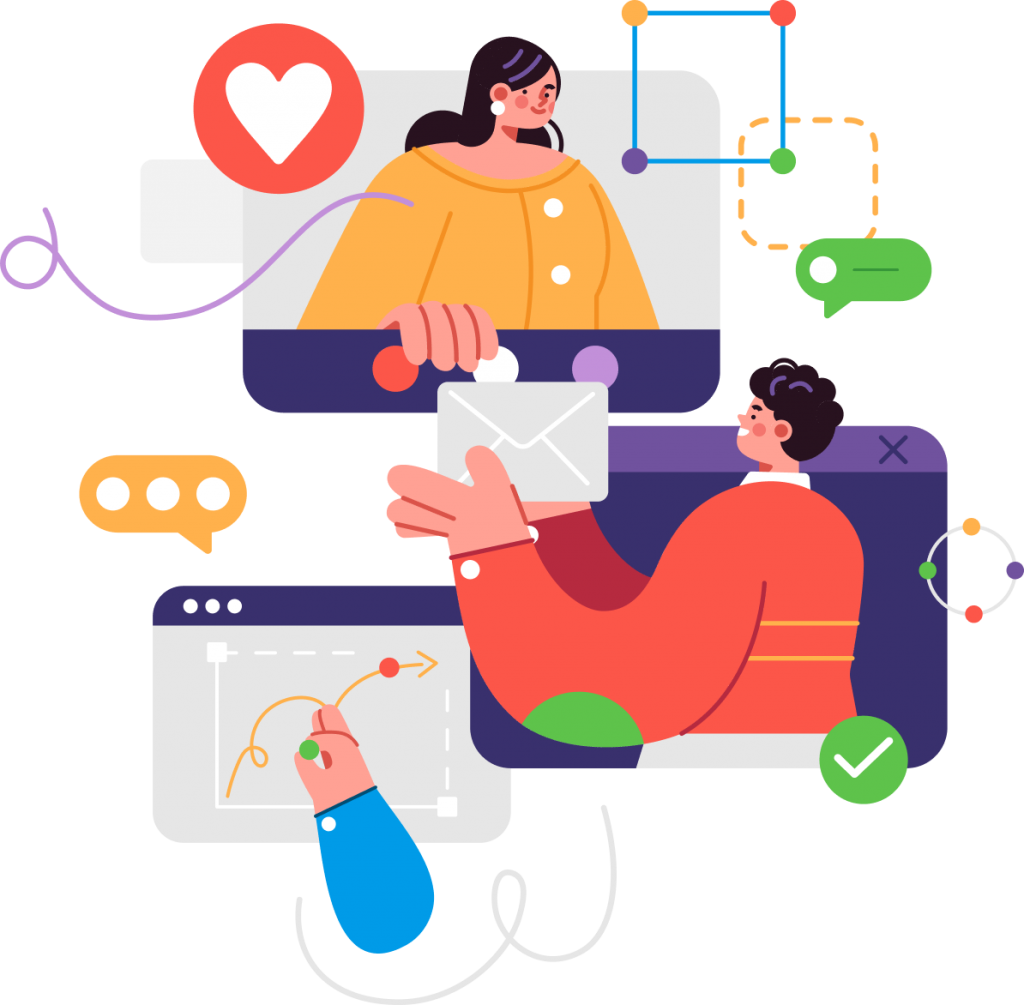 Automate Admissions
Maximize productivity by streamlining admissions with online forms, automation, insights, and custom workflows that fit your school's policies.
Customize Your Enrollment Process
Create the perfect enrollment pipeline tailored to your school's needs. Build a system that aligns with your school's goals and makes admission hassle-free.
Maximize Efficiency Across Schools
Unify data across your school group and make informed decisions quickly. Stay up to date with admissions activity and capacity across schools.
Bring Parents and Families on Board with Edunation CRM
Edunation CRM offers a superior end-to-end experience for parents and families, covering every step of the admissions process. Streamline the communication process between schools, parents, and students with bilingual online forms, reliable enrolment management, interview scheduling, entrance exam support, and convenient online payments.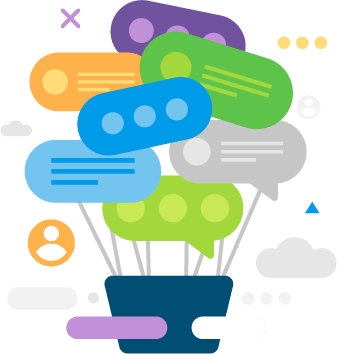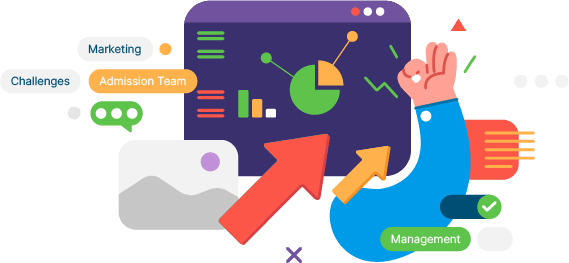 Unlock Your Admissions Potential With Edunation CRM
At Edunation, we understand the daily challenges your admissions and marketing team face. That's why we offer a comprehensive student enrollment and admission management platform tailored to your needs to help you streamline every step of the process, from online application management to analytics tracking and re-enrolment. With Edunation CRM, you can unlock the potential of your admissions team and take your operations to a whole new level.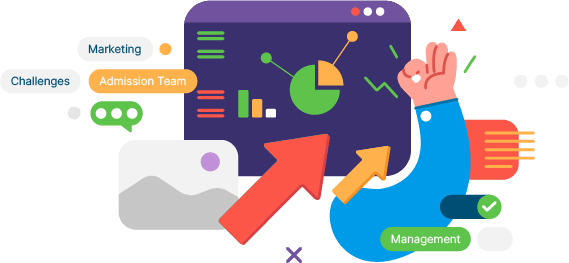 Take the Stress Out of Admissions with Edunation CRM
Admissions can be a stressful process, but it doesn't have to be. With Edunation CRM, you can ensure your admissions team is equipped with the tools they need to attract, nurture and convert prospects. From intuitive data input systems to 24/7 customer service support, this comprehensive solution transforms your admissions process – making it easier and more efficient than ever before.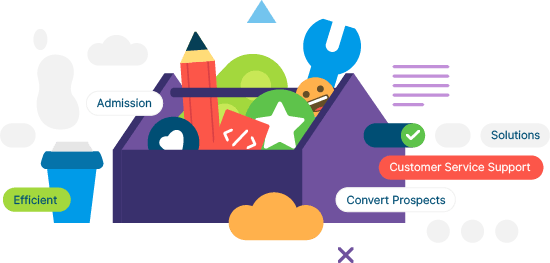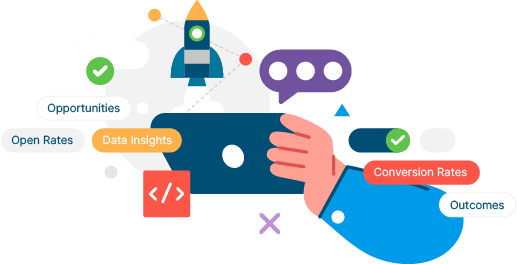 Make Faster, More Agile Decisions With Robust Data Tools
Gain a competitive edge and use data insights to optimize your student enrollment outcomes. Monitor vital metrics such as open rates, conversion rates, lead quality and more – all in one place. Automate your admission workflowand uncover hidden opportunities and take advantage of advanced integrations for a 360° view of your student enrollment environment.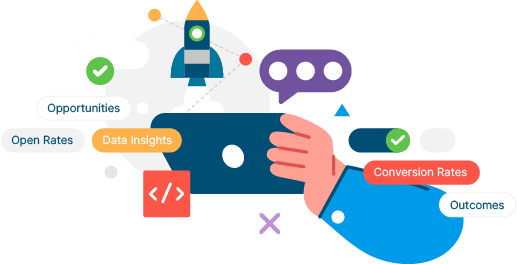 Embrace Automation with Edunation's CRM Features
Revolutionize your admissions process and bring order and control to your school's workflow. Say goodbye to manual paperwork and hello to a stress-free, automated process that delivers results.

Effortless Re-Enrolment
Say goodbye to manual paperwork as you automate the entire admission process with ease!

Online Application
Make student admissions a breeze with Edunation CRM's online form builder and inquiry collection portals.

Keep Parents in the Loop
Streamline and automate communication with parents to ensure they are connected and informed about their child's admission process.

Make The Right Decisions
Gain valuable insights into conversion rates, marketing referral sources, and demographics. Discover the power of analytics tracking with Edunation CRM!

Transfer Without Worry
Enjoy a stress-free transition with our superior data migration solutions, and make importing and exporting student data effortless!

Proactive Notifications & Reminders
Keep your admission process on track with personalized, automated notifications. Never let admin tasks slow you down again!

Applications Review
Make reviewing applications easier than ever before with a step-by-step interface. Save time and effort while ensuring that all the necessary information is provided!

Maximize Efficiency Across Schools
Unify data across your school group and make informed decisions quickly. Stay up to date with admissions activity and capacity across schools, while also tracking pipeline progress.
Bring Order & Control
With Edunation CRM's granular user permissions, you can assign precisely what each role is allowed to view – from Class levels to Programme details, and even specific Campuses.

Smooth Event Registration
Simplify the tedious process of signing up for appointments, interviews, or entrance exams with a customizable schedule – taking away all the admin hassle.

Convenient Online Payments
Give parents peace of mind with our online payment app. Quickly and securely accept payments without any worries – Say goodbye to tedious offline payments!

Streamline Your Lead Acquisition
Get a head start on the enrollment process with Edunation's leads management! Collect inquiries on your website and streamline the activity into our CRM.
Sign up for a stress-free admissions process with Edunation CRM